Wednesday 11th November 2020
Have you heard about the Mi-Si Magpie Air? – a hybrid approach combining the benefits of the award-winning, single coil active magnetic pickup and the new high-performance MEMS microphone into one extremely light and compact system.
The Mi-Si Magpie system includes the revolutionary Flux 2.0 active, battery-free magnetic soundhole pickup for acoustic guitar fitted with integral 'Air' MEMS microphone and the Mi-Si Power Charger.
The Magpie high performance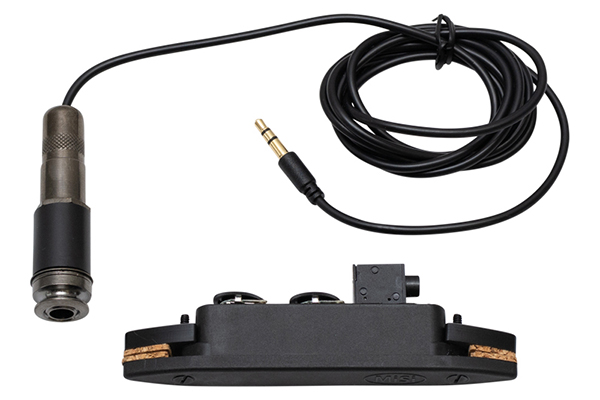 pickup employs a unique "planar" single coil design - less susceptible to AC hum than traditional bobbin wound pickups. This design provides much broader sound and reduces the overall weight - combining the benefits of a single coil pickup with the virtually hum-free operation of a humbucker. Powering up the Flux for 60 seconds with the Mi-Si Power Charger will provide you with up to 8 hours of performance time. (Power charger included)
There are separate volume controls for pickup and microphone.